STP Bar-N-Grill in San Diego is pleased to serve amazing burgers and BBQ, local craft beers and fine wine in a fun and lively environment to all our new friends.  Whether you're a biker, a gear head, a foodie, a neighbor, or just stopping by, we strive to make you feel at home and we look forward to seeing you again and again.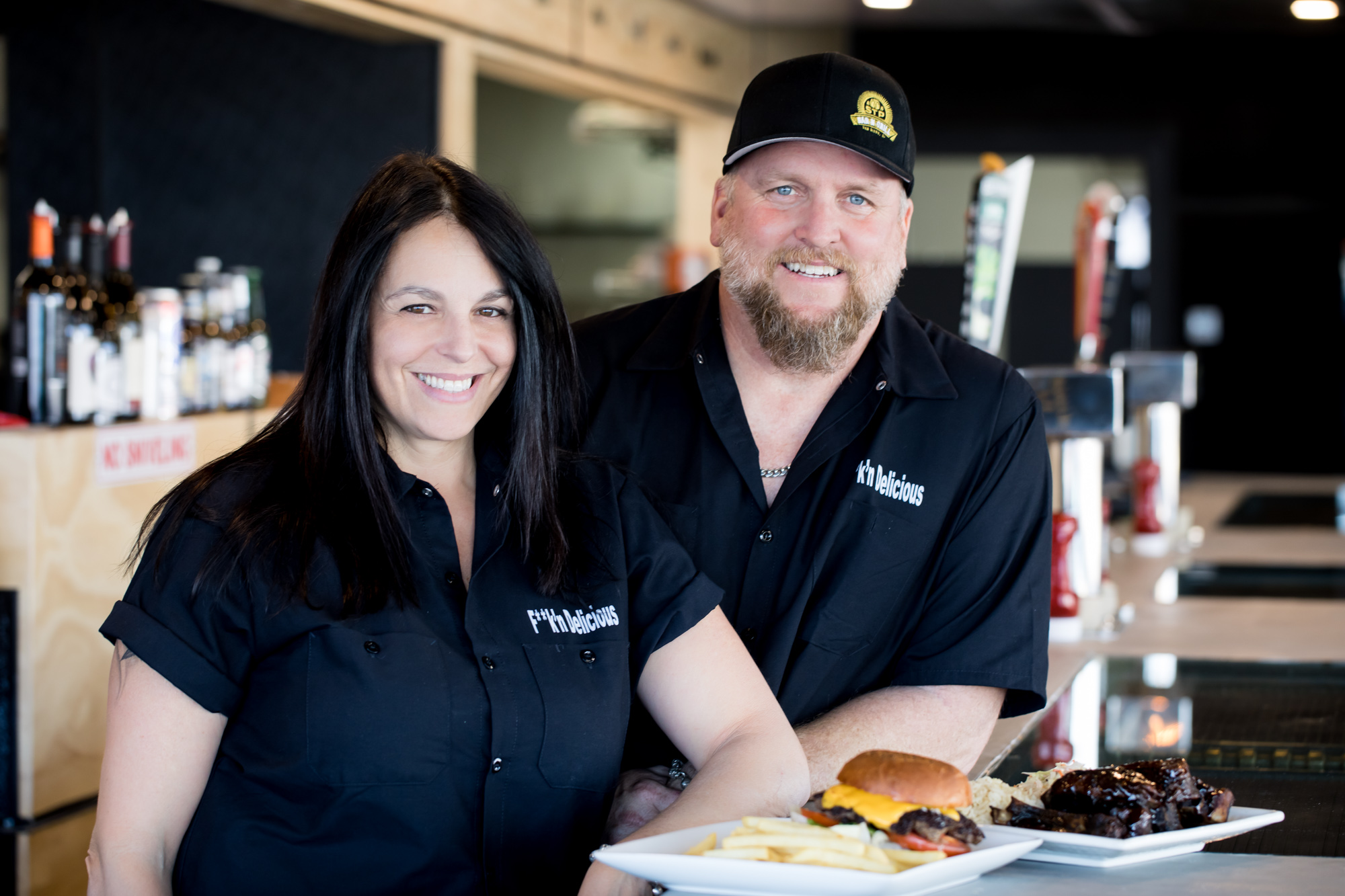 Meet our team
STP Bar-N-Grill is a family owned San Diego restaurant, which values the atmosphere and the neighboring community just as much as the dining menu. We want our guests to feel relaxed, well-fed and at home!
Executive Chef and Operations Manager, Shannon Beckwith, has over 20 years of experience in the restaurant industry.  Shannon's career path started in Los Angeles, California studying under world renowned chef, Wolfgang Puck.  He quickly advanced in various kitchen roles and moved on to San Diego where he gained further experiences in all aspects of restaurant operations in both fine dining and "mom and pop" establishments.  Shannon studied abroad to master South American cuisine and went on to own and operate his own restaurants.
Owner and General Manager, Tina Romano is a Pittsburgh, Pennsylvania native with over 30 years of experience in corporate finance, primarily as an executive in San Diego's biotechnology arena.  Tina has traveled extensively and has a passion for food, wine, craft beer and muscle cars.
The idea for STP originated from Shannon and Tina's Place – a welcoming environment always open for friends and family to come together and enjoy great food, cold beer, good tunes and fun times.   At STP, a San Diego bar and grill, we proudly serve fresh, homemade products and support local San Diego businesses from food purveyors and craft breweries to car clubs and area schools.
Shannon and Tina also love Harleys and muscle cars, riding cross country and cruising around town .  As such, STP is a garage restaurant focused on motorcycles and American muscle cars.  The menu selections mirror this theme with every item following the concept, down to our STP branded buns.
We look forward to seeing you in the garage!
Shannon and Tina (aka Pickle)