Our friends at JBA Speed Shop rock.
With an attitude towards improved service and expert engine engineering, J. Bittle American (JBA) opened for business in 1985. The company has built a unique reputation for building and servicing hundreds of street, custom and race vehicles of all years, makes and models. As cars and trucks evolved from carburetors to sophisticated computer controlled fuel injected systems, J.Bittle American has also continued to provide service and pioneer new innovations to improve vehicle performance and emissions on both older and modern vehicles.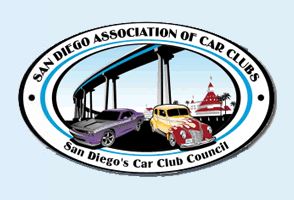 San Diego Association of Car Clubs
The San Diego Association of Car Clubs was established in 1985 to support and promote automobile-related events, hobbyists and collectible vehicle organizations in the San Diego area.